WHO'S MANAGING WHO?
By Bibi Goldstein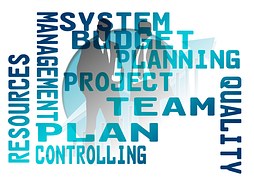 Managing projects is literally a job in itself, being a business owner and having to manage all the projects, tasks and people that go along with that could become overwhelming. The one thing I try to encourage my clients to do is find a tool that works for them and allows collaboration with team members that might be all over the world.
I want to share a few of the project management tools I recommend to my clients with you, some free and some cost a nominal monthly fee. These are listed in my order of preference.
1. Asana is free for teams of up to 15 people. What I like the most about Asana is that it's intuitive and has a mobile app. There's some great features like the commenting conversation you can have within each task. It's also a huge plus that you can choose which team members are in which project so only those that need to be involved are.
2. Teamwork has a different pricing model based on the number of projects not people and starts for as little as $12 a month. The dashboard is one of the better project and/or task overviews that I've seen. The best part of Teamwork is all the available integrations with Google drive, Dropbox, Freshbooks to name a few.
3.  Basecamp has the same pricing model as Teamwork but starts at $20 a month. I'm not a huge fan of the overview or dashboard to monitor the status of a project, but that may not be a big deal to some. Basecamp is great for tracking the hi story of tasks and projects along with the discussion that went on between team members.
If you have read any of my previous articles you know that I recommend Evernote™ to anyone who will listen so as a footnote each of the project management systems I mentioned integrates with Evernote™. Don't let your projects and to do lists run over your life or your business, get control of them by managing them with one of these very simple tools.