Keap Implementation Package
Work with one of our Keap (formerly Infusionsoft) Implementation Specialists to bring the power of automation into your business!
Not sure where to begin?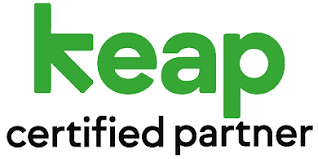 We can automate:
✔ Nurture Emails for existing contacts
✔ Opt In Delivery and Follow Up
✔ Post-Purchase Follow Up
✔ Event (Call, Webinar, Free or Paid live services) Sign Up, Confirmation, Reminders, and Follow Ups
✔ And so much more!
Our team will work with you to determine the best Keap package level that will fit your needs.
Our team will handle the initial setup of your account.
Sign up through Buying Time and you'll receive 50% off your Keap Subscription for 2 months.
Keap Packages Start as low as
Your Implementation Specialist will create a plan specific to your needs and business setup.
We'll import contacts, connect accounts, setup products, and build out your basic automated sequences for your business operations.
Includes connection to your website (or working with your web developer) and testing of all sequences.
You'll receive 5 hours of training from your Implementation Specialist so you're comfortable with Keap and are familiar with your specific setup.
Ready to Get Started?
Start your Keap Implementation Project
Payment Plans Available
need more information?
Let's Talk!
Please fill out the quick form below and we'll get back to you as soon as possible to discover how we can help!