Basic Social
Media Package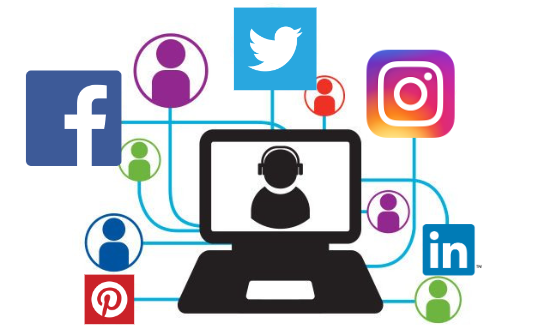 Social Media Marketing is an ever-changing and complicated landscape of algorithm updates and dos and don'ts. Having a social media presence as a business is important but it doesn't have to be stressful.
Our Basic Social Media Package is built to be a first-step in showing up on social media consistently building brand awareness and working to establish you as an expert in your field.
↳ 30-minute Intake Call with your Social Media Assistant to review goals, desired post types, scheduling, platforms and more
↳ A personalized, collaborative Social Media Content Plan based on your Intake that you and your Social Media Assistant will work off of for streamlined communication
↳ Up to five (5) social media graphic templates branded for your business
↳ A monthly 30-minute planning call to discuss the next month's promotional items, themes, and goals
↳ Three (3) developed posts per week scheduled on up to two (2) profiles based on your curated content
↳ Scheduling of posts via your desired social media scheduler
↳ Monthly metrics reporting to see what resonated and got your audience engaging and what didn't
"If you're totally overwhelmed… and the slightest little thing turns into a monumental task, Buying Time can certainly keep you from going off the deep end! Their expertise, response time, clarification, support, and final product are exceptional. I am extremely pleased, thankful, and "sane" since I've used their services, thx to their entire staff!"
Berniece Hunt
Keep Your Brain Sharp
"It is human nature to procrastinate the things we don't want to do. Thankfully, Bibi Goldstein and her Buying Time team are experts in getting things done! If you have administrative tasks in your business that you are putting off, it's time to get some help from the pros."
Kim Girard
College Transition Coach
"When I first started my law firm. I did everything myself. When I grew my practice and hired employees, I decided to focus my time on the thing I enjoy the most: practicing law and outsourcing to Buying Time. Much of the day to day drudgery of tasks I do not like to do. Buying Time delivers on its promise. They buy me time, so I can practice law and help people solve their legal problems."
Jeff Lewis
Jeff Lawis Law
Ready to Get Consistent with
Your Social Media?
Get started for $300 for your first month and $150 a month thereafter
Not quite what you're looking for?
If you're not ready to have someone step in but need a useful tool...
Get access to our FREE Buying Time Social Media Content Plan instantly and start getting organized with pre-planned posts.
If you're looking for more in depth support with your social media...
Explore our other support packages and contact us to discuss your needs to determine which package is best for you.
Not sure where to start? Let's chat!
Schedule a consult to learn more about our services and how our team can help you