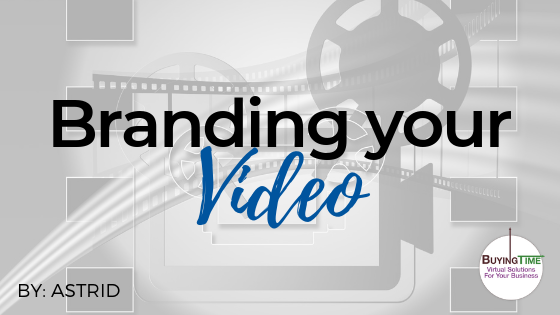 YouTube recently revealed at their press events that its users upload upload 500 hours of video per minute! I repeatedly tell my clients that video is so important for their social media and this is the exact reason why. 
Pictures are being viewed less and don't get me started on written posts!
I previously wrote a blog about lighting, which you can review here. This time, I want to remind you to include your branding in your videos.
Colors
You have brand colors, use them! Your colors are stunning and impactful.
Whether it is a passionate red shirt or lots of a forest of peaceful green trees in the background, don't be afraid to manipulate your surroundings to show your brand colors.
Logo
If you have the png file of the logo with no background, you can pop it into the bottom corner of your video for continued advertisement of who you are.
Personality
The most important part of your company's branding is YOU! Be brave, be bold, be you. If you are a little goofy and like dorky jokes like myself, you don't have to sacrifice that for professionalism. Clients like doing business with people they feel they can relate to.
So remember to choose your lighting wisely and show your branding in your videos because videos are becoming one of the most important forms of media in this girl's opinion.
~V.A. Astrid