I've been a massage therapist for 8 years. I never thought I would've been doing anything else…
During my college career, I will always choose a new major every semester, it got so bad I decided to take a break from school and "go into the world", hoping life experiences would put me in the right place because clearly college wasn't helping. I worked many different jobs from customer service to clothing stores and restaurants, and then boom I worked as a receptionist for a spa. Being young and reckless, I didn't care about the job always leaving early and using my breaks for fun.
However, little did I know I was going to fall in love with that job. My boss saw something in me that I didn't see in myself… and one day she asks me if I could try giving her a massage, from that day I was in love with massage therapy… Fast forward 8 years later I met a boy that I fell in love with, got married, and became pregnant. I thought I could just go back to working as a massage therapist after my baby, but when I did, it just didn't feel right. I was starting to feel like I was back in college… not satisfied with this career.
So, I took my college girl's advice "go into the world" and I landed into Buying Time. I have always been a take-charge girl and being able to work so hard I have blisters on my hands. So, it was refreshing when I met everyone with the same mindset. My coworkers work extremely hard, and it motivates me to become better every day. I never thought I would be able to go from doing something I thought I would do forever to now working as a V.A. and discovering all the new things I'm capable of doing. We offer our clients many different services working as a V.A. it keeps me on my toes and I see growth in this company.
I'm so blessed with how my life unfolded… I'm excited about the future.
V.A. Kechelle
---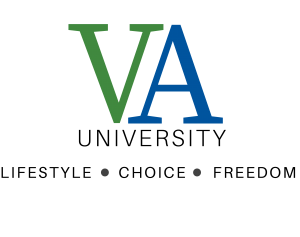 Virtual Assistants University (VAU) is an all-inclusive training program for get-it-done types who want to utilize their professional experience in a work-from-home business.
Take control of your destiny, tap into your desire & drive, and become an in-demand, highly-trained Virtual Assistant.
Curious about what your potential earnings as a Virtual Assistant can be? FIND OUT NOW!
Use the Potential Earnings Calculator