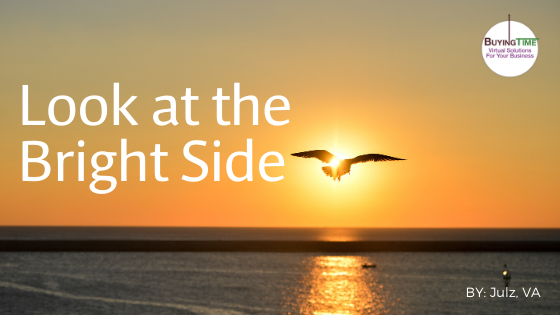 Change is never easy but when it's forced change it can be even harder to tackle.
COVID-19 will leave an enormous impact on how we consume, how we learn, how we work, and how we socialize and communicate. Just a reminder that in any breakdown, there is always a chance for a breakthrough.
We know the old saying that in challenge comes opportunity. In crises, our minds are opened to new thinking and new ways of doing things we once thought impossible or too bold to imagine.
For Businesses:
From online learning to telecommuting, many aspects of our daily lives that used to involve face to face contact will be moved to cyberspace. This outbreak will most definitely force consumers and businesses to go digital which can be a scary idea for small business owners or entrepreneurs.
On a personal level:
Now is the perfect time to engage in some new activities. Music, Making art, Read some books, Start a walking or running program. Keeping your mind active will be key to managing boredom.
Top Tips:
The news can also add to stress levels. Misinformation from online media sources is rampant at this point, so only read and share news from reliable and credible sources such as the World Health Organization and always check before sharing!
Take a moment to slow down and reassess your priorities and what you truly value.
For remote work, there are several convenient meeting platforms that can hold large numbers of participants for meetings and webinars, with screen-sharing capabilities.
We may not realize it, but the new thinking we employ today and the once impossible solutions that have become routine are the first steps to building a brighter future for us all!
Some industries will prosper during the crisis, while others will suffer significant losses. Some workers might benefit from telecommuting, while others might lose their jobs due to declining business in their sector.
Whatever your personal situation is, finding the positive in this crisis is the 1st step to embracing change.
V.A. Julz wishing you all a happy and healthy 2020!