I'm definitely a newbie when it comes to the VA world. Transitioning to working from home has been an experience in itself, but one of the most exciting things about my job has been learning how to use so many new platforms. One, in particular, has caught my eye and has some really cool and downright mind-blowing abilities to make any business owner's life much easier and more efficient.
The platform I speak of is Keap. At its core, it's a customer relationship management platform, but what it can do goes way beyond just that. Keap integrates with most other platforms or can be connected easily with an integration tool such as Zapier. One of the great things about Keap is that everything can be in one place; payments, invoicing, sales, email marketing, contacts, appointment scheduling, communication… the list goes on.
Learning how to use this platform seemed overwhelming at first, but once you get to know the basics, it's pretty user-friendly. I'm working on an automation project now where we've taken the client's current process, broken it down into parts, and then found areas where we can automate and ultimately save this client immense amounts of time and manual labor. Once everything is built within Keap, all scheduling, follow-up emails, reminders, payments, payroll, and invoicing will be automatic!
I'm so excited to continue learning more about this platform and implementing it into processes for my clients to give them more time to focus on other aspects of their business.
V.A. Kayla
We're giving you 2 weeks FREE to try out Keap!! You'll be more organized, spending less time on repetitive tasks and more time on creating a personalized experience for your customers. No credit card required.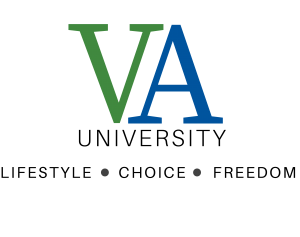 Curious what your potential earnings as a Virtual Assistant can be?
FIND OUT NOW! Use the Potential Earnings Calculator
Take control of your destiny, tap into your desire & drive, and become an in-demand, highly trained Virtual Assistant.