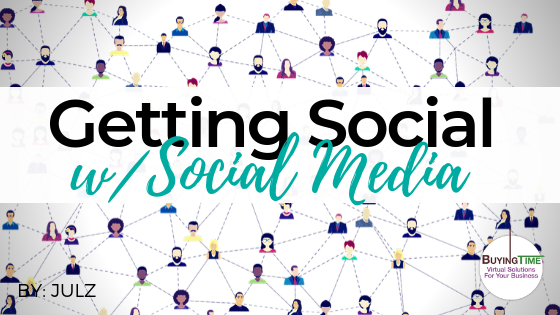 How many of you check social media before you even get out of bed? Did you know a recent study showed 46 percent of Americans admitted to checking their smartphones before they even get out of bed in the morning.

Social media has built a world in which Tweets go viral, LinkedIn builds careers, Instagram is all about images and Facebook interlinks the world.

But are you really being social on all of these platforms?

The goal with any social media campaign is to gain followers that actually interact and engage with you and your brand. Engagement is what will help your business develop meaningful connections with potential and current clients.

Interacting on social channels is a MUST for any business, it's about relationships. Your followers want to talk to real people on social media. Engaging one-on-one lets them know there's a real person behind the account, and that can really make a difference in the trust they have for your brand.

Developing a well-planned and executed social media presence establishes the kind of relationship needed to earn credibility with the World Wide Web and all who use it. You need to really know the audience you're trying to reach: Who are they? What do they care about? How can you contribute to the conversation?

Develop a social media engagement plan and stick to it for a month, if you are not getting the results you had hoped for, try a new way of engaging.

Here are a few ways to connect:
Ask for feedback about products or a service
Follow up on leads from posts on your social channels
Provide information about your brand that might not be well known
Ask for ideas, what would they like to see from you
Make sure to plan ahead by setting aside a block of time in the day to take care of social engagement. Your engagement efforts should develop new and better relationships with your clients.

Can't find the time or just have no clue as to how to engage on social media? We can help! Contact us today to speak to one of our VA's about our social media services.