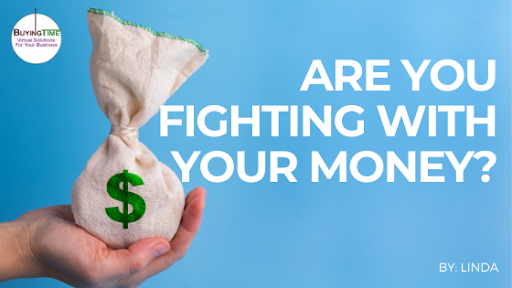 Restoring a relationship gone astray is possible – even in the worst situations. Is your relationship with money one of those situations?  Reconciliation might not happen overnight, and it can take time and hard work, but healing can happen. Sometimes it is just a matter of seeing the relationship from a different point of view. 
This is what I love about bookkeeping.
It's like taking a puzzle piece and turning it around and around on the table until you finally see where it fits and can add it to your existing combinations of put together pieces. 
The nice thing about most puzzles is that they usually come with a picture on the box of what it's supposed to look like when it's finished.  Our financial records, however, don't do that and that is why reconciliation of your registers against bank and credit card statements is so important. As a business owner, you should have a full picture of what your business's finances look like so you can make the important decisions for the growth of your business.
It's so amazing to me, even when I work on my own personal finances, how often transactions get overlooked or have incorrect amounts.  The way these are brought to your attention is through reconciliation. Even though reconciling relationships or your money can feel like hard work, the monthly reconciliation of your finances can save you time, energy, and headaches in the long run. 
If you are not a "puzzle" person and would like some help getting your books to balance, contact Buying Time and let us do what we love!.