If you only have a few minutes, but making a website is at the top of your to-do list, don't worry it is possible.  WordPress.com makes creating a website extremely easy, so just about anyone can do it.  Here is a 10 step guide to creating a website.  
Sign up for a WordPress account at http://wordpress.org/.

Download the latest version of WordPress.

After it has downloaded, click on the option to get a free account on WordPress.com.

Choose your URL.  WordPress offers free blogs, but in order to get a free site you have to include "wordpress.com" in your URL. 

Choose the title of your site, blog language, and privacy settings, which you can also update later.

Register the site by filling out your name, address, and general contact information.  Be sure to "Protect Your Privacy" at the bottom of the page, to make your contact information private.

After the site is registered, go to your dashboard.

Select the General Setting tab on the left side navigation to personalize your site.  You can edit the title, add a tag line, and set the time, date, and language. Tip: The title of your site should basically be your URL, or a variation of it.  Your tagline should incorporate the key terms that you will be focusing on throughout your site.

To change the design of your site, select "Appearance" from the left navigation and add your own design or choose a pre-designed theme.

Lastly, create pages for your site by selecting "Pages" and then "Add New" in the left navigation.  Write unique content and add pictures to the new pages, then "publish" these to your site.
Now that you have your website up and running, it is important to not just let it sit there.  Set aside 20 minutes a day to work on your website.  Whether it's writing new content, optimizing it for the search engines, or promoting it through social media outlets, there are endless quick and easy ways to grow your site.  Here are just a few tips to optimize your site all of which take less than 20 minutes.  
Submit your URL to search engines after publishing your first page, so the search engines have an easier time finding you.  Here are the URLs to accomplish that:

Reach out on behalf of your site, get fans, ask other relevant sites to link to your site and ask guest bloggers to appear on your site.  Remember to acquire links back to your site to grow its reputation in the search engines. 

Increase the online conversation about your new site by 'Sharing' it with your Facebook, Twitter, and other social networks.  There are two approaches with this sharing capability, you can either create new social media outlets dedicated to your site, and essentially repost content or similar content on social networks, or connect your site to your personal social media outlets.  Both of these functions can be set up in the Sharing section of the Settings in the left side navigation.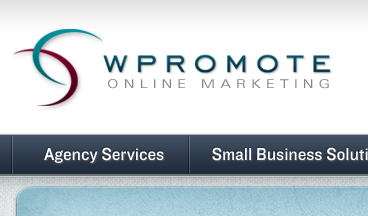 If you are finding you just can't find the time to optimize your site, online marketing agencies such as Wpromote, can help you with ongoing site optimization and promotion.
By, Kevin Burns, SEO Specialist, Wpromote