There are many growing pains entrepreneurs can experience as they scale their businesses. Growing your team is one of the best examples of one of those pains. When a business owner feels they've gotten to a place where they need help one of the biggest questions to answer is what type of support they need. There are several options out there so it's important to know what they are and what to take into account when considering each of them when making this decision.
Employees
Hiring employees can be great in instances where you know you need specific availability every day. Depending on the workload, if you determine you have a steady workload that will fill up 15-20+ hours a week and that you need someone that is available during specific hours each day to support you, answer telephones, etc. this working relationship is ideal. You have more say over scheduling and know that during the employee's working hours they are specifically available to support you. 
Virtual Assistants
The virtual assisting field has grown considerably over the last few years. Virtual Assistants give business owners the opportunity to get support in their business but offer more flexibility in the amount of work that needs to be guaranteed in comparison to employees. Virtual Assistants often also work in a specific niche so it can be easier to find someone that is familiar with your industry or with the type of work you need someone to take over for you. This can cut down on training time and make it easier for you to pass things off immediately.
Agency
Working at a VA agency, like Buying Time, provides not only that flexibility that comes with contracting a VA to support you but also allows you to pay for one provider but still get support from many. Having a curated team with different specialties allows for agency clients to make one payment each month (or weekly depending on the agency) and receive support in a wide variety of areas in your business so you don't have to go out and find individual providers. For example, with our team, you can get support in administrative tasks, social media, graphic design, and website development or maintenance all from one source rather than having to find four different providers. 
Specialists
Everything laid out above is for general support in your business and it's likely some providers in those areas are able to provide recommendations and some strategy behind being able to execute what you're looking to get done. Then there are the strategists and specialists that kick it up a notch. Specialists take "niche" to a whole new level focusing solely on providing one service, such as SEO support, and focus all their focus and attention on that one item. They know the ins and outs of all things SEO and have mastered it making it so they are able to dive deep into that one area of your business and oftentimes guarantee higher level results in working with them. This is great if you have a specific area that needs big help and you need someone that knows exactly how to get you from point A to point D.
Of course, there are so many factors to take into consideration when bringing in support but what you need is out there! Take this information into account and start conversations with VAs or agencies to begin to get a feel for whether or not they'll be able to support you.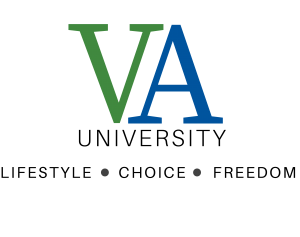 Are you ready to leverage your expertise to generate a consistent income every month from home?
Take control of your destiny, tap into your desire & drive, and become an in-demand, highly trained Virtual Assistant.
Now accepting applications for Virtual Assistants University. https://virtualassistantsuniversity.com/