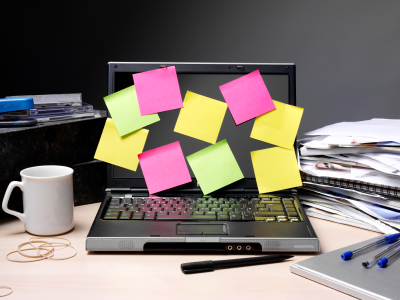 I was recently doing a strategy session with a client via Skype and usually don't even use the video functionality because we are sharing screens so it could be distracting sometimes with the video. On this particular call we were using video and talking about delegation so he picked up his laptop to show me his desk – it was literally covered with sticky notes of all different colors and sizes! I was grateful that after many years of organizing you have to learn to not have an outward reaction as most people will almost immediately shut down if you do. He went on to explain that these were his to-do lists, his notes that he needed to enter into his customer management system, reminders, login and password information etc.
We started by having him organize the notes into piles for what they were, we then had his assistant start by creating a spreadsheet with his login and password information,  then tossing those notes. We next had her take the notes and enter them into his customer management system, toss those notes. Last, we had her take all his reminders and put them into his calendar and toss those notes. Now we came to his to-do lists, which interestingly enough several items were now irrelevant because the dates things needed to be completed by had come and gone – along with the revenue they represented.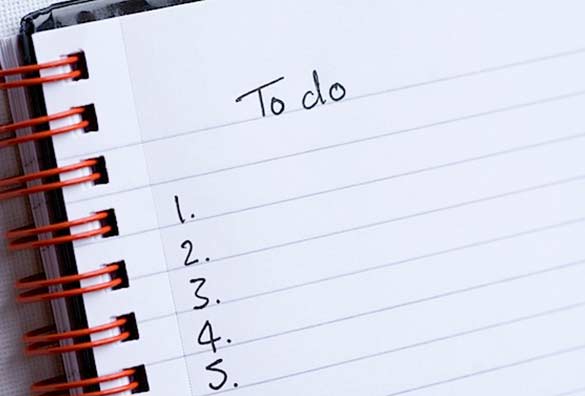 We need to make lists to feel like we're accomplishing the necessary tasks in our business and our personal lives. Lists are a great way to feel good about what you get done every day if you actually do something with them after you create them, unfortunately many make a list then put it somewhere on their desk and forget about it. Create lists and keep them in one place, one notebook or planner. I like using a spiral bound notebook that allows me to cross things off as I complete them, but have them easily accessible in one place. Now the proper use for sticky notes is a whole other story.